GCX '22 COVID-19 PROTOCOLS
Hi GCX Community:
As we continue to monitor current events, we wanted to share everything we're doing to ensure everyone has a great and safe experience at this year's GCX. So, here's how we're handling COVID-19.
Face Coverings are going to be required for all attendees while they're on the expo floor. This includes upon entering, walking around the booths, watching main stage activations, engaging in speaker meet & greets, attending panels, and anything else happening.
Face Coverings will be optional elsewhere at the hotel, as long as Rosen Shingle Creek does not require it. You can view their COVID protocols, here.
Whether disposable or reusable, all Face Coverings should:
Be made with at least 2 layers of breathable material
Fully cover the nose, mouth, and be secure under the chin
Fit snugly and comfortably
Be secured with ties or ear loops
In order to enter the event, GCX '22 attendees will have to provide a negative COVID-19 test result obtained within the last 72 hours (3 days) prior to event registration. To be cleared for both expo days, test results should be obtained within the last 72 hours (3 days) prior to event
registration.
Proof of negative test result will be checked prior to entry using your CLEAR APP, and acceptable documentation includes your actual negative COVID-19 lab test result, a photocopy of your negative COVID-19 test results, or a digital copy of your COVID-19 test results.
Providing digital test results will be as easy as pulling up an app on your phone.
PLEASE REVIEW PAGE 2 FOR INSTRUCTIONS ON DOWNLOADING THE CLEAR APP.
In addition to easily providing your negative test result, GCX is also taking advantage of digital line queues with the Waitwhile app! With the Waitwhile app, you'll be free to browse other awesome sights, and be notified when your turn at your experience is coming up. No more waiting in lines here.
In order to make your experience at GCX as seamless as possible, we've partnered with CLEAR Health Pass to make your COVID-19 screening as easy as possible!
How to Set Up Your CLEAR Health Pass
Download the free CLEAR app and tap the white Health Pass button on the home screen
Select "Have a code?" and enter "GCX"
Create a free account by uploading a photo of a government-issued ID, like your driver's license or
passport, and snap a quick selfie to confirm you're you! Already a member? Simply log in and verify
with a selfie!
Follow the prompts to confirm your proof of a negative COVID-19 test to complete your Health
Pass!

 

Option 1! Select Upload Test Results to upload a photo or PDF of your results and input
your test information. If you're using an at-home rapid test, this is the option you'll use!
Option 2! Select your testing provider, log-in to your patient portal and follow the
instructions to securely link your accounts. If you are unable to find your provider or unable
to link a test, please upload your test results like in option 1!

Before you arrive at registration, reopen the Health Pass tile to produce your pass. Green is good
to go!
If you have any questions or encounter any issues in using CLEAR, you can contact CLEAR's Member Care Team by
calling 1-855-CLEARME (1-855-253-2763) or emailing memberservices@clearme.com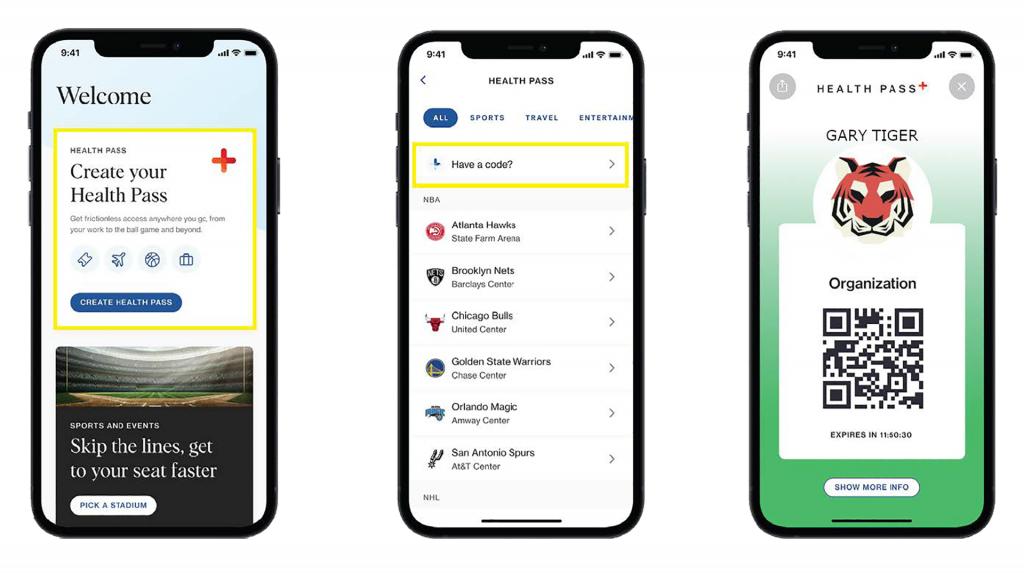 Please make sure that you have reviewed any advisories or restrictions that may be in place for travel to Florida. Visit https://floridahealthcovid19.gov/travelers/ for information. By attending GCX '22, you are confirming that you and all persons in your party:
Are not experiencing any of the following symptoms of COVID-19 identified by the Centers for Disease Control and Prevention at CDC.gov, including:

Fever or chills
Cough
Shortness of breath or difficulty breathing
Fatigue
Muscle or body aches
Headache
New loss of taste or smell
Sore throat
Congestion or runny nose
Nausea or vomiting
Diarrhea

Have not been in contact with someone with confirmed or suspected COVID-19 symptoms
without completing a 14-day quarantine
Are not under any self-quarantine orders
Guests who cannot confirm all of the above criteria must not enter GCX '22. If at any point during their visit, a Guest does not meet all of the above criteria, they and their traveling party may be asked to leave the property.
By attending GCX '22, you acknowledge that you understand and will abide by the above health-and-safety requirements.
DISCLAIMER: COVID-19 Warning
An inherent risk of exposure to COVID-19 exists in any public place where people are present. COVID-19 is an extremely contagious disease that can lead to severe illness and death. According to the Centers for Disease Control and Prevention, senior citizens and Guests with underlying medical conditions are especially vulnerable.
By attending GCX '22, you voluntarily assume all risks related to exposure to COVID-19.